Introduction
Gaming on your Xbox console is not just about playing the latest titles; it's about making the experience uniquely yours. One way to do this is by customizing your Xbox dashboard and optimizing video settings to suit your preferences. In this comprehensive guide, we'll delve into the steps to replace your Xbox dashboard and seamlessly switch between PAL and NTSC video settings. By the end, you'll have a tailored gaming environment that enhances your gaming experience.
Replacing Your Xbox Dashboard
2.1 Locate the Evoxdash.xbe File
Before we embark on this customization journey, let's ensure we have the necessary files in place. To begin, navigate to your C partition on your Xbox console. This is where you should find the indispensable "Evoxdash.xbe" file.
2.2 Rename Evoxdash.xbe
To ensure a seamless transition from your current dashboard to the new one, it's crucial to preserve your original dashboard. To do this, rename the "Evoxdash.xbe" file to "Evoxdash_default.xbe." This simple yet essential step safeguards your existing dashboard.
2.3 Rename Your Latest Unleash.xbe File
Now, it's time to introduce your new dashboard. You'll need your latest "Unleash.xbe" file, which will serve as your fresh dashboard. To make this transition official, rename this file to "Evoxdash.xbe."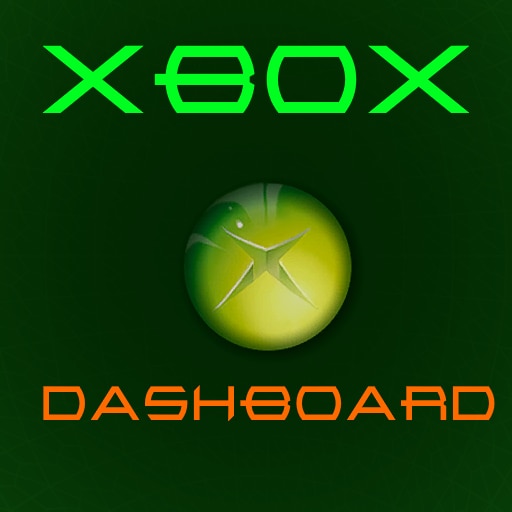 2.4 Replace Your Current Dashboard
With the renaming process complete, you've effectively replaced your old dashboard with the new one. This means that the next time you power up your Xbox, you'll be greeted by your customized dashboard—a small but significant step towards a personalized gaming experience.
Switching Between PAL and NTSC Video Settings
3.1 Adding Enigmah to Your Apps
Now that your dashboard is primed for customization, let's explore a handy tool called "Enigmah." This application simplifies the process of switching between PAL and NTSC video settings. But first, let's make sure it's readily available on your Xbox. To do this, add the "Enigmah" application to your Xbox's apps list.
3.2 Access Enigmah
With "Enigmah" added to your apps, launch the application from your Xbox's menu. This step grants you access to a straightforward interface that allows you to toggle between PAL and NTSC video settings with ease.
3.3 Select Your Preferred Video Setting
The beauty of "Enigmah" lies in its simplicity. Depending on your gaming needs and regional requirements, you can effortlessly switch between PAL and NTSC video settings. This ensures compatibility with a broad range of game titles and video formats, providing you with the flexibility to enjoy your gaming library to the fullest.
Optimizing Video Settings on Microsoft Dashboard
4.1 Access the Microsoft Dashboard
While the custom dashboard enhances your overall gaming experience, it's also essential to optimize your video settings within the Microsoft dashboard. To get started, navigate to the Microsoft dashboard on your Xbox console.
4.2 Unlock 480 and 720 Video Settings
Within the Microsoft dashboard, you'll find the video settings menu. Here, you have the opportunity to unlock video settings, including 480p and 720p resolutions. Activating these settings elevates your gaming visuals, delivering sharper and more detailed graphics in compatible games. It's a simple tweak that can make a world of difference in your gaming immersion.
Conclusion
Customizing your Xbox gaming experience is not only fun but also practical. By replacing your dashboard, switching between PAL and NTSC video settings, and optimizing your video settings, you'll create a gaming environment tailored to your preferences. Say goodbye to generic gaming and hello to an Xbox experience that's uniquely yours.
Incorporate these customizations, and you'll embark on gaming adventures like never before, all within the comfort of your personalized Xbox environment. Enjoy your gaming journey, tailored just for you!